About Our Surgical Center
At Kitsap Oral, Maxillofacial & Dental Implant Surgery, our team is dedicated to making every patient feel like our only patient. We show respect through our words and actions and, in turn, value the respect given to us by our patients, colleagues, and community. It is our goal to continually grow as individuals, as a team, and as experts in our field. This includes maximizing efficiency and staying current in the newest technologies and techniques.
Our Mission
We strive to be the premier oral and maxillofacial surgery practice in the Puget Sound area. Through respect, integrity, ambition, and goodwill, we serve as a positive and caring foundation of excellence for our patients, friends, colleagues, and community.
Meet Our Surgeons 
Each of our oral and maxillofacial surgeons are members of the American Dental Association (ADA) and numerous local and national organizations. Our doctors take every precaution to ensure our patients feel safe and informed about their treatment and the options available.
Hear From Our Patients and Referring Doctors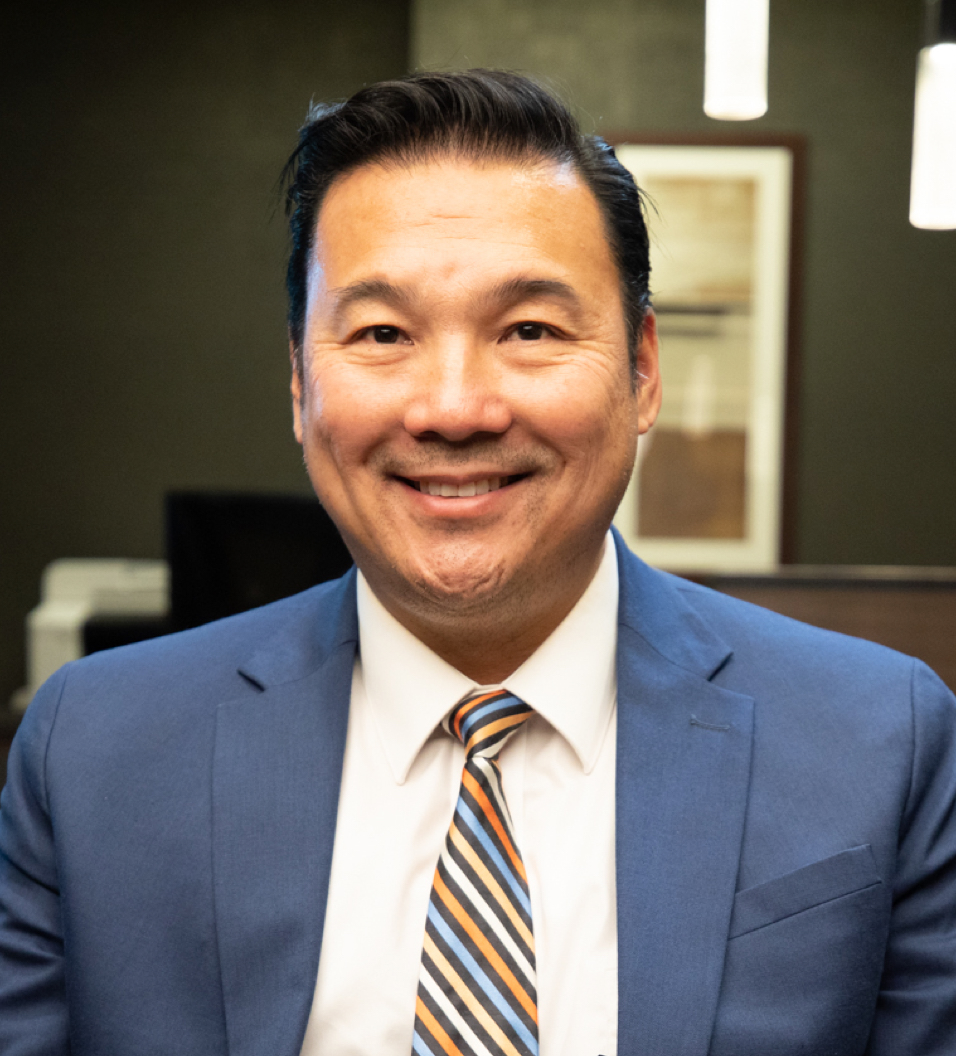 Each of our oral surgeons have undergone years of rigorous training and maintain membership, fellowship, or certification status at numerous local and professional organizations.
Our staff of CRNAs work in collaboration with our oral surgeons to provide a variety of anesthesia and sedation options to help patients feel more at ease during treatment, as well as to manage discomfort during any type of surgical procedure.
3
Oral and Aesthetic Services
We believe that everyone should not only have a healthy smile, but feel confident about their appearance. Our experts offer many oral surgery and aesthetic services at each of our offices.
Our practice accepts insurance from many companies and a variety of payment methods. There are also financing options available, allowing you to pay for your treatment over time.
Our practice forms are available on our website. Patients can complete and submit new patient forms, and referring providers can quickly refer a patient to any of our offices in minutes.
For enhanced surgical precision and predictable results, we use state-of-the-art technology. This includes X-Guide® live surgical navigation, intraoral scanners, and 3D imaging.
Our Offices
Kitsap Oral, Maxillofacial & Dental Implant Surgery has served patients in Kitsap County for over 30 years. We have offices in Silverdale, Poulsbo, and Port Orchard, WA, and welcome patients of all ages to experience exceptional care from a group of professionals you can trust.
We are committed to improving the oral health of our patients through compassionate and comfortable care. Learn more about us, the procedures we offer, and schedule your appointment.