Transforming the Lives of Our Patients
Our team of surgeons and staff at Kitsap Oral, Maxillofacial & Dental Implant Surgery approaches patient care with integrity, respect, and compassion. We make sure every patient feels informed and at ease throughout treatment, and our team is always here to answer questions. Dr. Sukhdeep Dhaliwal, Dr. Paul Greenawalt, Dr. Thomas Curran, and Dr. Douglas Baasch love being a part of Kitsap County and improving the lives of others through exceptional oral surgery care. Contact our office in Port Orchard, Washington, if you or a loved one require oral surgery care or would like to explore treatment options.
Procedures at Our Port Orchard Office
We offer a range of oral surgery and cosmetic services at our office in Port Orchard, WA.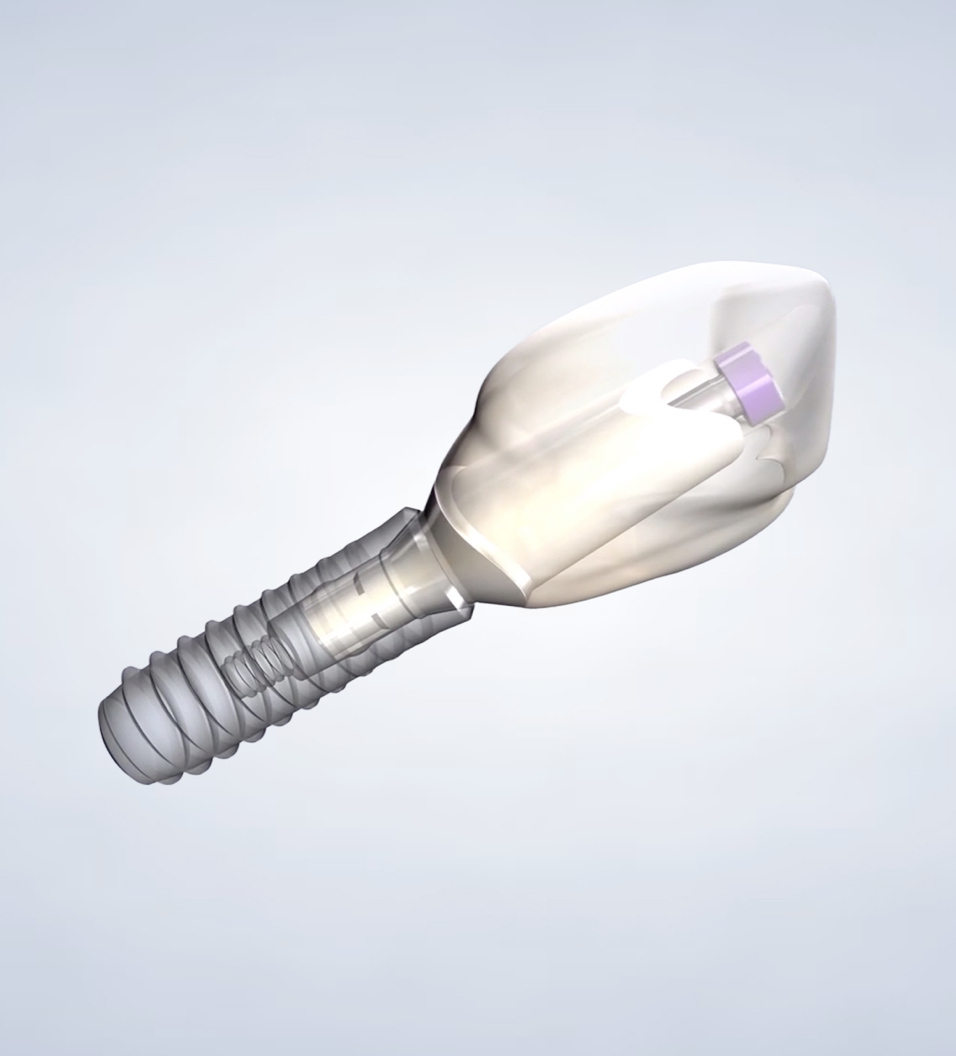 Dental Implants
A dental implant is a long-term solution for a missing, failing, or badly damaged tooth. Dental implants look and feel just like healthy adult teeth, and you can receive as few or as many dental implants as you need to restore your smile. The implant post fuses to the jaw bone, similar to a tooth's root, providing stimulation. This stimulation keeps the jaw bone strong and healthy, and dental implants are the only tooth replacement solution that prevents jaw bone loss associated with missing teeth. Patients with many missing teeth or those looking for a replacement to traditional dentures may qualify for full-arch restoration. This treatment uses dental implant posts to secure a fixed prosthesis in one or both dental arches for a total smile makeover.
Wisdom Teeth Removal
Dentists and oral surgeons recommend having wisdom teeth extracted to prevent numerous complications from arising. Wisdom teeth often begin developing during the early teens. The average mouth does not have room for four additional molars, and these teeth have large roots that can damage other roots or facial nerves. Some wisdom teeth fully erupt, while others only partially erupt or remain trapped beneath the gums. This is known as impaction, and an impacted wisdom tooth must be surgically removed as it will not naturally erupt. By having wisdom teeth extracted as soon as possible, you can prevent infection, cysts, tumors, pain, and dental shifting from occurring.
Why Choose an Oral Surgeon
Although they are both dental professionals, a dentist and an oral surgeon are different. A general dentist can begin practicing immediately following dental school, whereas an oral surgeon must complete 4–6 additional years of training. This time is known as an oral and maxillofacial surgery residency and provides the surgeon with hands-on training in a hospital setting. Here, the surgeon also learns how to administer all forms of anesthesia.

Oral and maxillofacial surgeons focus on the bones and soft tissues of the head, neck, mouth, face, and jaws. They can perform complex surgical procedures, such as facial reconstructive surgery and rehabilitation, and diagnose and treat oral cancer and diseases. Some general dentists can perform simple tooth extractions and use local anesthesia, but when patients require more anesthesia options and complex surgery, the dentist refers to an oral surgeon. Dentists may also refer to oral surgeons for medical advice and to collaborate for optimal results. At Kitsap Oral, Maxillofacial & Dental Implant Surgery, our surgeons are experienced and qualified to perform many oral surgery procedures, provide complex diagnostics, and create detailed treatment plans.
Surrounding Cities
Our entire team loves being a part of Kitsap County, and we invite patients of all ages to achieve better oral health through our practice. There are many treatments available, including dental implants, wisdom teeth removal, tooth extractions, orthognathic surgery, bone grafting, treatment for facial trauma and oral pathology, and many cosmetic surgery options. Contact our dental office in Port Orchard, WA, if you live in or around Gorst, WA, Parkwood, WA, Manchester, WA, South Colby, WA, Southworth, WA, Fernwood, WA, Sunnyslope, WA, Bethel, WA, Belfair, WA, Gig Harbor, WA, Tacoma, WA, and Meadowdale, WA.
Contact Us in Port Orchard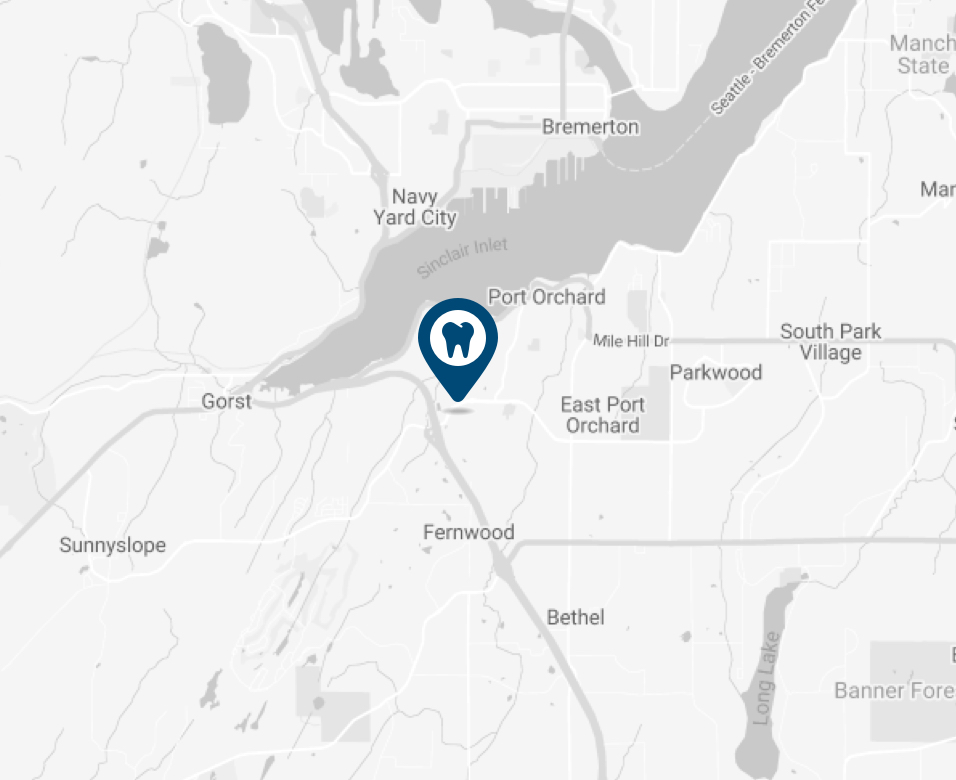 Contact Us in Port Orchard
*Required Fields